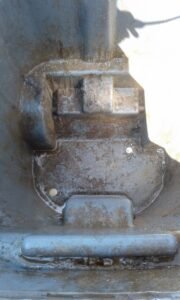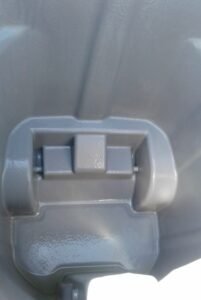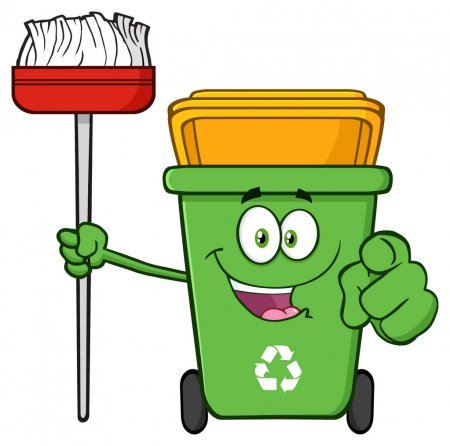 DISINFECTED – DECONTAMINATED – DEODORIZED
Why should I clean my bins?

There are a number of reasons to have your bins cleaned by our hot water, high pressure mobile units:

Dirty stinky bins can be dangerous for anyone with a compromised immune system and can be harmful to children, older adults, pregnant women and family pets. Dirty bins are a perfect breeding ground for disease causing bacteria which multiply at an alarming rate in a dirty bin and can be carried unknowingly from the garbage bin to your kitchen without your knowledge. Clean, disinfected and deodorized bins deal with this problem each time the bin is cleaned.
Dirty stinky bins are a breeding ground for maggots, attract wasps, flies, rodents, and other desert dwelling critters. Clean bins deal with these type of issues.
Dirty stinky bins smell terrible and are offensive to you, your family and your neighbours. Clean bins smell fresh and great.
Nobody wants to deal with a dirty stinky bin. Clean bins are easy and do not offend your senses, taking out the garbage to a clean bin is not a problem and you won't mind doing that job with a happy bin from TETO ECOWASH.
Can I clean the bins myself?

The short answer is that TETO ECOWASH will do a better job and take that terrible job off your hands. We also use far less water and do not put the contaminated water into the storm sewer (so we keep the contaminated water out of our natural waters), we do not leave ugly stains behind and use cleaning products that are more effective and better for the environment. We come rain or shine and are a cost effective method of dealing with a terrible job that no one really wants to do.
How is your service better?

At TETO ECOWASH our customers always come first! Our customers can rest assured that our state of the art mobile cleaning system is completely self-contained and filters and recycles the water we use, so we do not put any contaminated water into our local storm drains. We wash your bins with HOT water which is far more effective than cold water washing and all of our products are biodegradable. We also disinfect the inside of your bins and the parts of the bin you regularly touch (the HANDLES and LID) so you can feel safe taking out the trash and moving your bins around. Our rates are HIGHLY competitive and we will always match and beat any competitors that offer the same level of service we offer you.
How often should I have my bins cleaned?

Your local environmental services recommend every two weeks to stay on top of the foul smell and bacteria, however you can have TETO ECOWASH do them bi-weekly, monthly or every other month depending on your own comfort usage levels and budget.
How much does it cost?

TETO ECOWASH mission is to provide affordable, convenient, and environmental solutions. We understand money does not grow on trees. The more frequent they are serviced, the better for your health and loved ones.
Where do you offer your service?

We currently offer our services in Pasco, Kennewick, and Richland Washington.
IF STINKY, SMELLY, GROSS IS THE DESCRIPTION, TETO ECOWASH HAS THE PERFECT PRESCRIPTION!
What Customers Are Saying